safe. global. fast.
- also away from the construction site

Always safe. global. fast. - not only on our construction sites: SGS site manager Dennis S. successfully took part in the Sydney half marathon.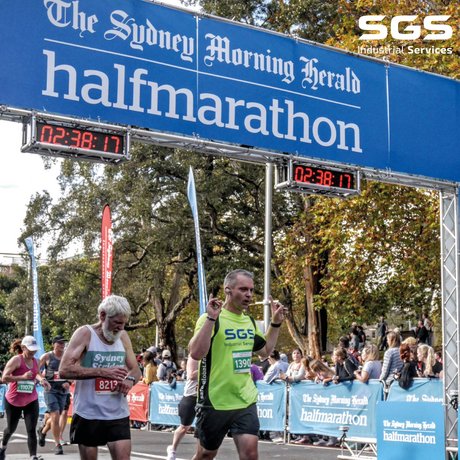 Working for SGS Industrial Services in Australia.
Dennis S. is currently site manager in Australia and is responsible for the expansion of a chipboard plant.
Dennis shows what assembly life can feel like away from the construction site with his participation in the Sydney Half Marathon.
On Sunday 15th May 2022 Dennis ran one of the biggest and most famous half marathon events in Australia with thousands of other runners. The 21.1km takes runners along stunning Sydney scenery including views of the Sydney Opera House, Harbor Bridge, The Rocks and the Pyrmont Peninsula.
Dennis documented this sporting commitment for us in a few photos.
Hip hip hooray
Dear Dennis, congratulations on successfully participating in the half marathon!